In Alaska, a Chinese delegation met counterparts representing the United States and say they aim to set up a joint working group on climate change. However, 'hard and direct' discussions about Hong Kong, Taiwan and the persecution of the Uyghurs were also reported in the first high-level meeting for the Biden administration.
Chinese diplomats also commented that the talks were frank, profound, constructive and helpful.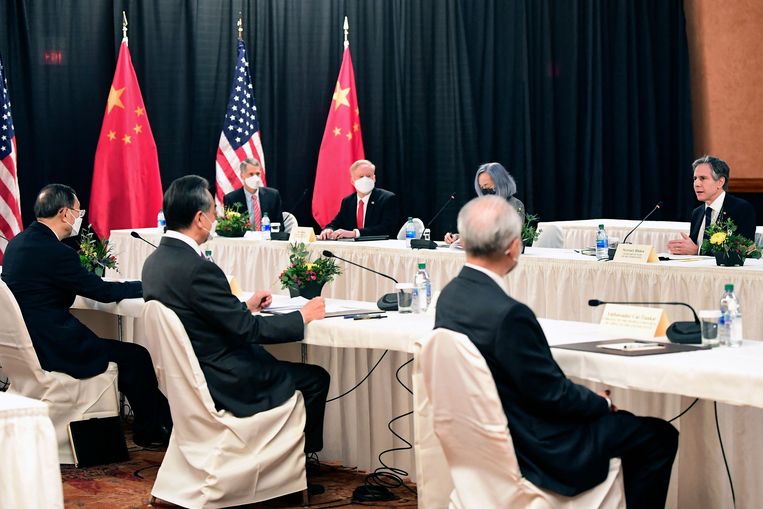 Last year, China set a target for its carbon emissions to reach a peak by 2030 and net zero by 2060, and became world-leader in wind power. In 2020, the country broke the record for most wind power capacity installed in a single year; 52 Gigawatts. Its five-year plan launched in December was the first to incorporate a longer-term strategy.
China's official Xinhua news agency did not provide any information on the initiative between China and the US beyond expressing their commitment to enhancing communication and cooperation.
In his 16-minute opening speech, Chinese Director of the Office of the Central Commission for Foreign Affairs, Yang Jiechi, emphasised the public support for the Communist Party of China and said its values are peace, development, fairness, justice, freedom, and democracy. But the dialogue quickly turned critical.
He remarked, in perhaps a pre-emptive strike "We hope that United States will do better on human rights", adding that the many US human rights problems are "deep-seated … they did not just emerge over the past four years, such as Black Lives Matter".
Chinese State Councilor, Wang Yi, acrimoniously objected to the US side not following the necessary diplomatic protocols and taking a condescending tone. He said that the US government only represents the USA; not the world and went on to express that foreign countries have encircled — but will not strangle — China.
Mr. Yang has previously blamed Trump for the dismal state of relations. Arguably, it appears Trump's out-and-out confrontational style is a lasting legacy, while a new low in race relations during the previous presidency exposed human rights problems referenced by Yang. In a cold start for relations with the new Biden adminstration, the two sides at least found common ground in the desire to fight global warming. Given that both sides strive for co-operation, the US might consider its position of moral high ground to the end of freeing talks from counter-criticism.
Now Read
Britain's Biomass Policy Breaks Paris Climate Accord — UN Body
Sources
China en VS gaan samenwerken op gebied van klimaatverandering [China and the US will work together on climate change], der Volkskrant, 2021-03-21
Bitter summit shows no reset in chilly US-China relations, FT, 2021-03-20
China, US to set up joint working group on climate change — report, Deutsche Welle, 2021-03-20
US and China publicly rebuke each other in first major talks of Biden era, The Guardian, 2021-03-19